Definition
The cancer of the pancreas starts in fabrics of your pancreas.
The pancreas is a body located behind the stomach, in the upper part and major of the abdomen (left retro péritonéale).
The pancreas is part of the digestive system and endocrinal, ace
It secretes enzymes which facilitate digestion and of the hormones which help to control the metabolism of sugars
The pancreatic liquid of secretion composes of digestive bicarbonate and enzymes: amylase, lipase, protease are transferred along a conduit located in its center the pancreatic channel of Wirsung
That it is connected to the cholédoque channel, which comes from the liver while transporting the bile
Once the food left the stomach, pancreatic juices and the bile help to continue their digestion in the duodenum
The pancreas also is part of the endocrinal device
It secretes insulin as well as glucagon and other hormones which return in the blood circulation to help the organization to use and store energy coming from food.
The cancer of the pancreas generally occurs at people of more than 65 years
The cancer of the pancreas is propagated generally quickly.

It is seldom detected at the beginning what is the main reason for which often surgical ablation is not possible.

The cancer of the pancreas is often of bad forecast, even when he is diagnosed early
The cancer of the pancreas occurs when a pancreatic cell develops genetic mutations.
These changes cause the growth and cellular proliferation uncontrolled with the formation of a tumour
The type of cells implied in a cancer of the pancreas can help to determine the best treatment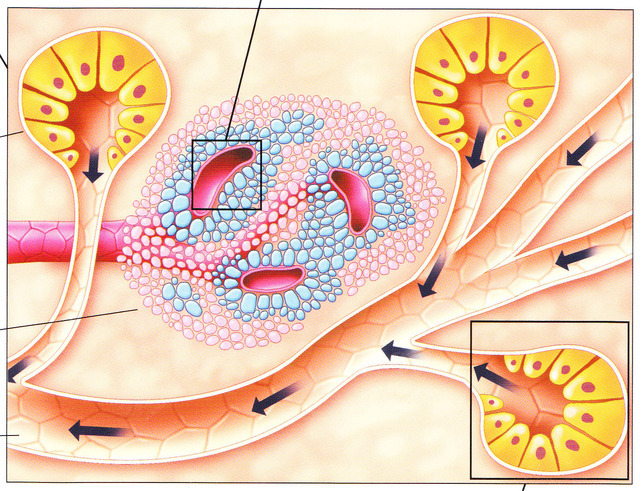 Type of pancreatic cancer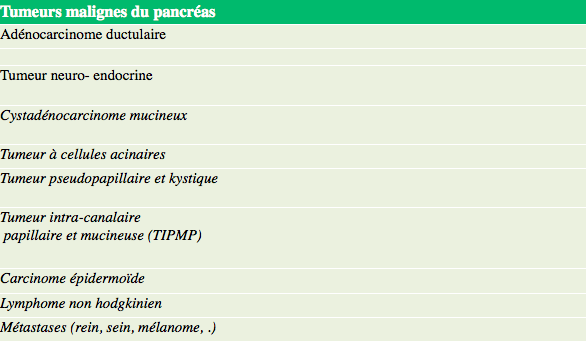 The cancer of the pancreas appears in the conduits transporting the pancreatic gastric juices.
The majority of cancers of the pancreas are adenocarcinomists (canal adenocarcinomist excrèto pancreas)
It is rare that the cancer of the pancreas occurs in the endocrine cells which manufacture the hormones.
Most frequent cancers neuro endocrine of the pancreas are the nonfunctional insulinomists, gastrinomists and tumours